We are open and accepting bookings during Covid-19 restrictions.
To ensure that we follow strict government distancing guidelines I am offering consultations only via Zoom, Skype, facetime, mobile telephone or International landline numbers.
Sometimes during your life journey you might become confused or unsure of direction searching for answers to the questions you have about relationships, family, work and life. The objective of having a personal consultation with David Richard is to gain clarity overall through understanding of the metaphysical world, your soul journey and your current situation allowing you to make the changes you desire and feel great about the way forward in your life journey. Spirit communication with loved ones passed is also part of the reading process and even though no guarantee is made with connecting with a particular soul in spirit, we promise to try our best. Always appreciate all connections made in spirit.
The more understanding we have of any situation, the clearer the choices become allowing us to maximize our decisions and selecting the best possible outcome.
Are you in a place in your life where you need direction?
Do you have questions about your life's journey but not the answers?
Are you feeling stuck in life?
Are you experiencing repetitive behaviors and feel you are on a merry- go-round?
Are you seeking the truth about yourself?
Through understanding comes knowledge, through knowledge comes wisdom and through wisdom comes empowerment!
How Does a personal consultation with David Richard Work?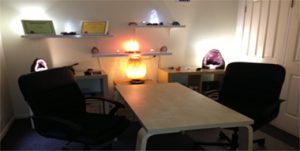 David utilizes his own metaphysical ability's to accurately share specific information and guidance during your Session. He prefers that you do not provide any personal detail prior to your consultation but rather honestly answer the specific details he shares with you to confirm the information is correct this way you can rest assured that the information is accurate and not coming from you! During the first 10 minutes David will give you specific information of your current life situation this process is important as it helps to identify your individual energy allowing clearer information to be shared throughout your session. David can relay visual information in the form of pictures, letters, names, places and by interpreting this information is able to guide you with specific instances relating to your life. Since David does not require any psychic tools like cards it is Ideal that only 1 person be present during your personal session to maintain the quality of the information shared.
David is a Psychic and a Medium using his unique abilities to relay messages from souls that have returned to Spirit. Personal sessions are deeply compelling and provide information with startling accuracy. No information is required prior to your consultation, the relevant souls in spirit are the ones that make contact with the medium and even though he cannot promise a specific connection his utmost best is guaranteed, appreciate all connections made with loved ones in spirit.
Over the years, thousands of people have seen David seeking clarity, feeling lost or confused with their life or simply trying to understand and seek answers, it is usual to feel uplifted about a particular situation, inspired and have a new positive outlook after a consultation with David Richard. Even though any type of recordings are not allowed during your session you are welcome to take notes. Because there are no tools used during your consultation we recommend only 1 person be present during the session this is to ensure and maintain quality of information throughout your session.
David is available for private consultations, public speaking, spirit coaching, via video, audio or phone consultations. Personal consultation with David Richard are held on the south side of Brisbane. You will also have the ability to ask follow up questions via email up to 48 hours after your session, should you not be happy with the level of quality in the first 15 minutes of your appointment it will be cancelled and any money paid will be refunded.
A medium is an individual that can communicate with souls that have returned to spirit. They are a conduit for information relayed from souls in spirit.
Code of ethics
Please note that David does not provide outcomes for health or death. David will try his utmost best but there are no guarantees that a connection with a particular person that has passed will be made this process is left to souls in spirit. Please appreciate any connections made during your time with David Richard.
Personal consultations performed by David Richard are to be used as guidance and suggestion only; they are not to be taken as a confirmed source or finite direction for your life's path. At no stage can we guarantee outcomes or can we take the place of professional advice. Consultations should be used in conjunction with your own thoughts, beliefs and professional advice sought if needed. Your own intuition and feelings should always be used when making decisions. We suggest that 25 years is the minimum age for a reading. All sessions are preformed one on one and are for personal use only, information provided during personal consultations with David Richard should not be used in public forums or with a third party.
To ensure the privacy of all parties involved we do not allow recordings of Audio or Video formats during readings, workshops, seminars and shows.
All consultations and events are for entertainment purposes only. If you or someone you know is having difficulty coping or may be at risk of suicide contact Lifeline 13 11 14, Beyond Blue 1300 22 46 36, or Salvo Care Line 1300 36 36 22.
How to get the most Information from your Session
To maximise the information during your personal consultation with David Richard its best to have an open mind on the process not have a fixed perception on how the information will be shared. Prior to your session jot down your questions on a piece of paper or make a mental note, Normally your questions will be answered prior to asking them and should there be any questions still unanswered you will have the opportunity to ask them towards the end of your consultation. You will also have the ability to ask follow up questions in the following 2 days of your readings via email.
Turning up for consultation just for fun or curiosity normally produces a poor result, make sure you have a purpose and a reason behind your booking.
David is a psychic analyst, processing psychic energy and does not require the use of any reading material like cards, he is also a spirit medium and requires no information about your loved ones as they are the ones to make contact during your reading. Even though he cannot promise a specific connection in spirit his utmost best is guaranteed, appreciate all connections made with loved ones.
On the day of your consultation we suggest that no alcohol be consumed, do not be under the influence strong medication or drugs. We also recommend that the suggested minimum age for a personal consultation with David Richard is 25 years of age.
Appreciate all spirit communication and most of all relax and enjoy the reading process never force the information out, trust the process.
Cost of Psychic and Mediumship consultation with David Richard (Please do not pay for your booking untill we have confirmed your booking date)
Skype,Facetime and Phone
This format is for international, interstate people or any person that prefers a session with David Richard from the privacy of their own home.
Cost of phone, video or skype reading $155.00
Duration is normally between 60 Minutes
Payment is made via website prior to your booking date.
---
In Person bookings
In person bookings are commonly performed in Brisbane on the south side. Address will be forward to you upon your confirmation of booking
Cost of in person reading $195
Duration is normally 60/90 minutes.
Payment is made via website prior to your appointment or in person on the day of the readings.